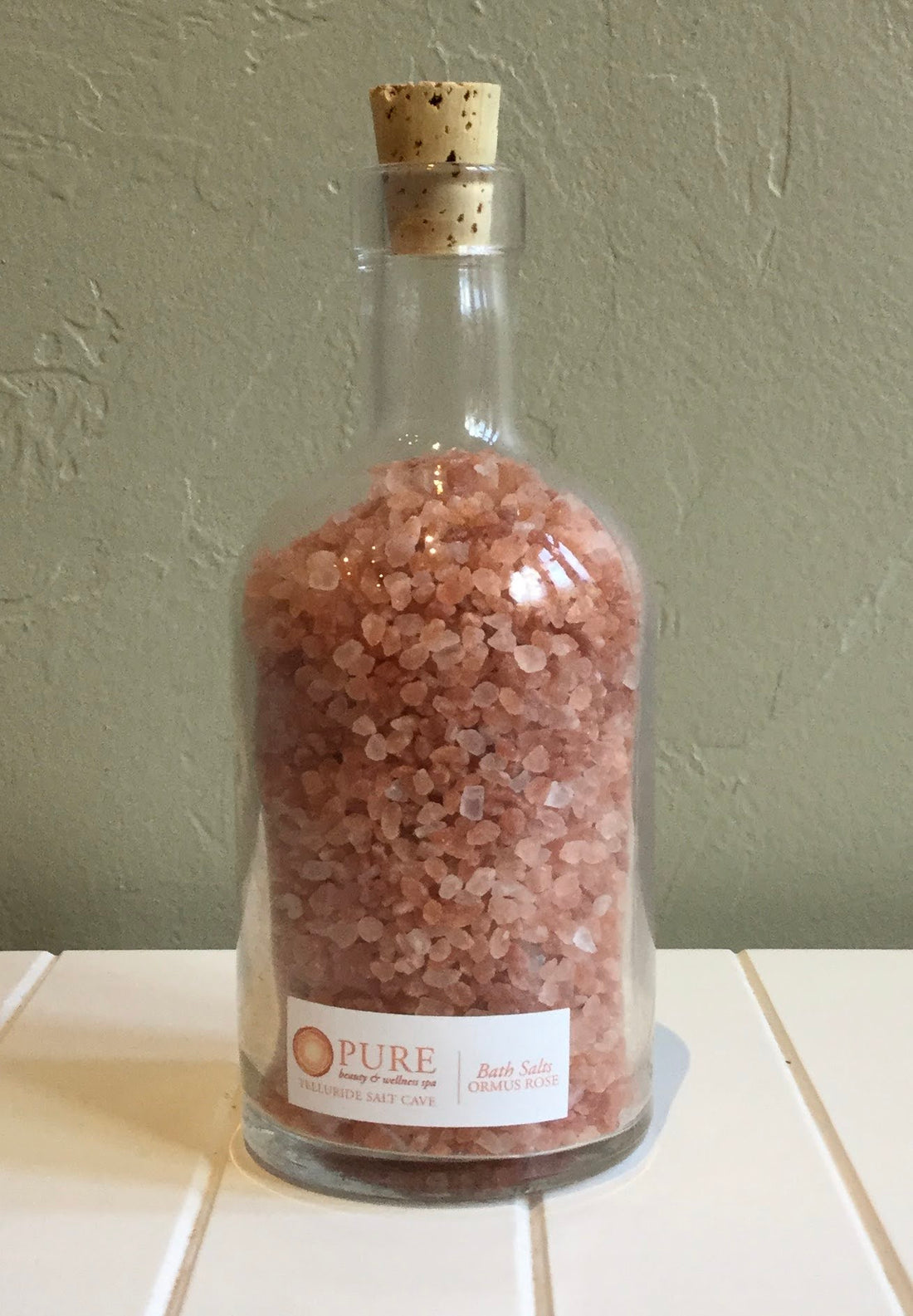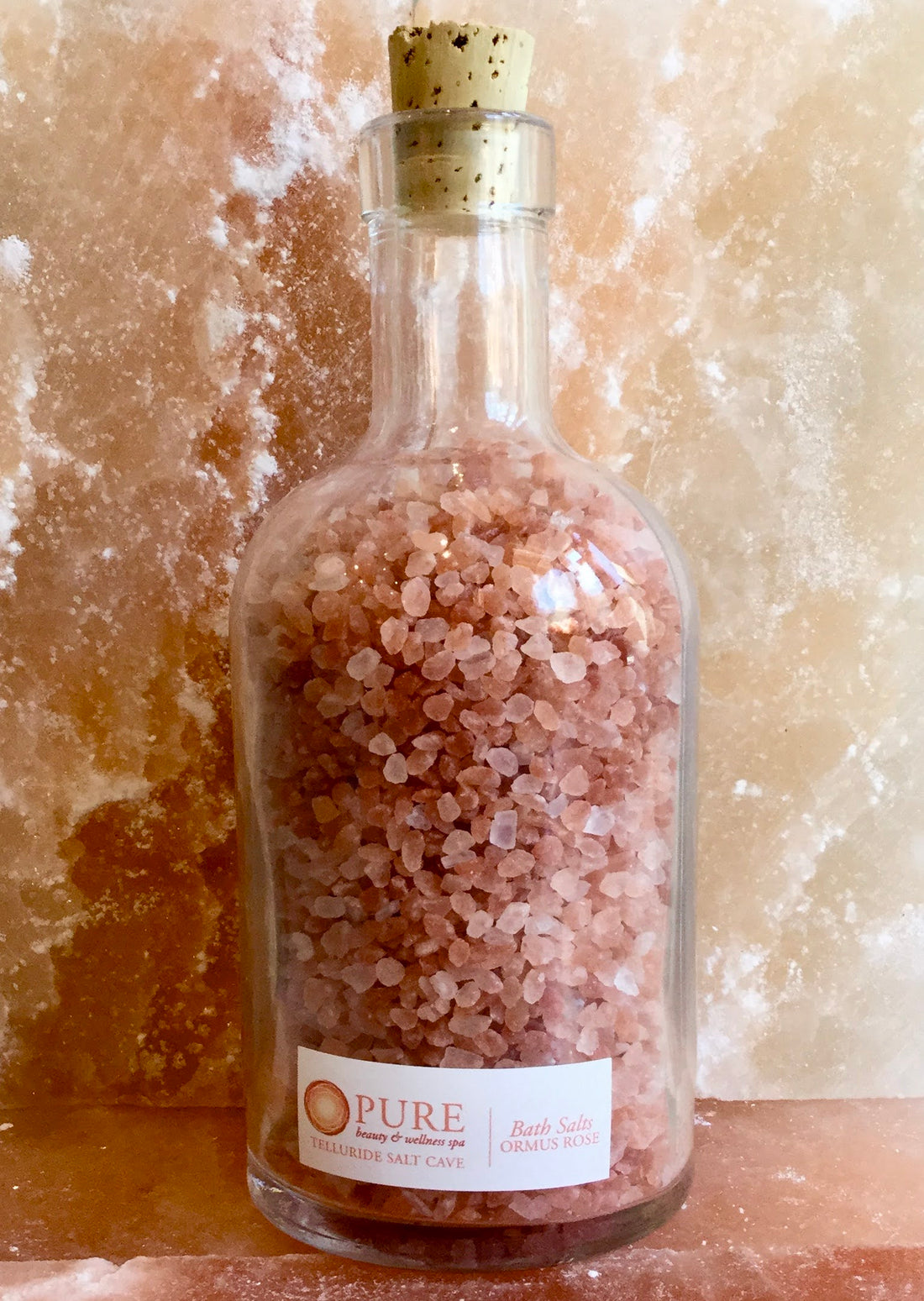 Himalayan Ormus Rose Bath Salts
Finest quality Himalayan Pink Bath Salts are hand mined and hand washed. Beautiful colored crystals in pink, orange, and deep red. Will dissolve in about 10 minutes.
Salt is an anti-inflammatory and replenishes you with 84 minerals (18 more than other salt), it is also anti-bacterial, anti-viral, anti-fungal, anti-microbial, and has negative ions that help deep relaxation.
Ormus Rose essential oil.

Use a small handful in your bathtub or foot bath to soothe and relax. Can also be used to steam your face to clear the sinus and ward away infections.
- We ship everything via UPS Ground. 
- We charge you exactly what UPS charges us.
- We have a shipping calculator on our cart page.
- We ship Mon-Fri.
- Orders received by 9am MST Mon-Fri will go out within 2-3 business days of order date. All weekend orders are processed on Mondays.
- Please contact us at info@purebeautytelluride.com for express shipping options.
- At this time, we do not ship internationally, only U.S.
- For information regarding our returns/refund policy, please visit our Terms & Conditions page.
We have a 14-day return policy, which means you can request a return within 14 days of receiving your item. To be eligible for a return, your item must be unused and in its original packaging, and it must be in the same condition that you received it. You will also need to provide your order number and the reason for the return. To begin a return, please email us at info@purebeautytelluride.com. If your return is accepted, you must supply your own shipping label for the return shipping back to us. Items returned to us without first requesting a return will be refused. If you have any questions about returns, please email us at info@purebeautytelluride.com. A 20% restocking fee will be deducted from your refund for products returned without reason. The restocking fee is required because we do not resell returned product because we cannot guarantee its quality or freshness. Opened product returns or refunds are not accepted unless the product is deemed defective. If a product is found to be defective, a replacement will be sent along with a return label. If you do not return the original product, your credit card will be charged for the additional product.