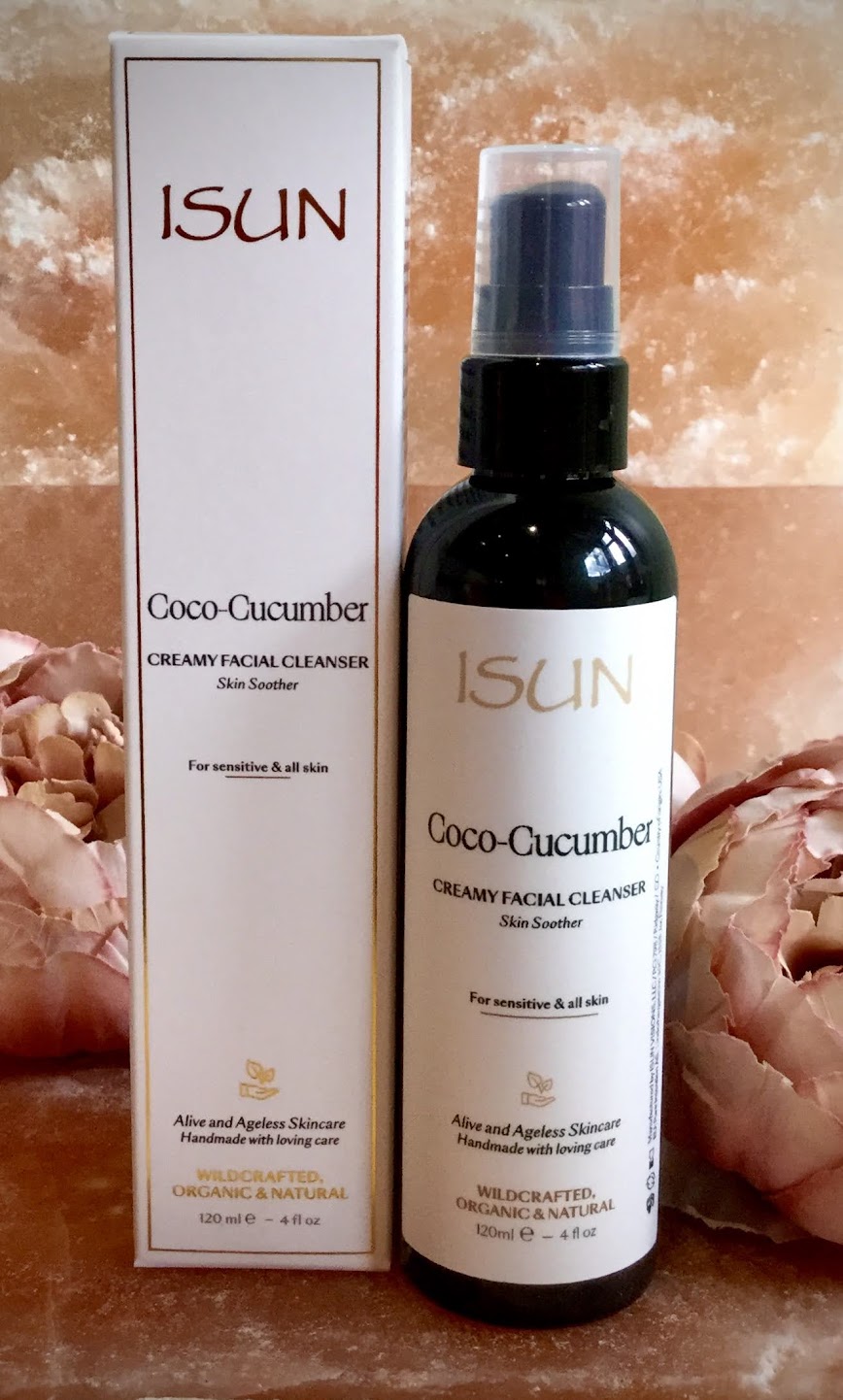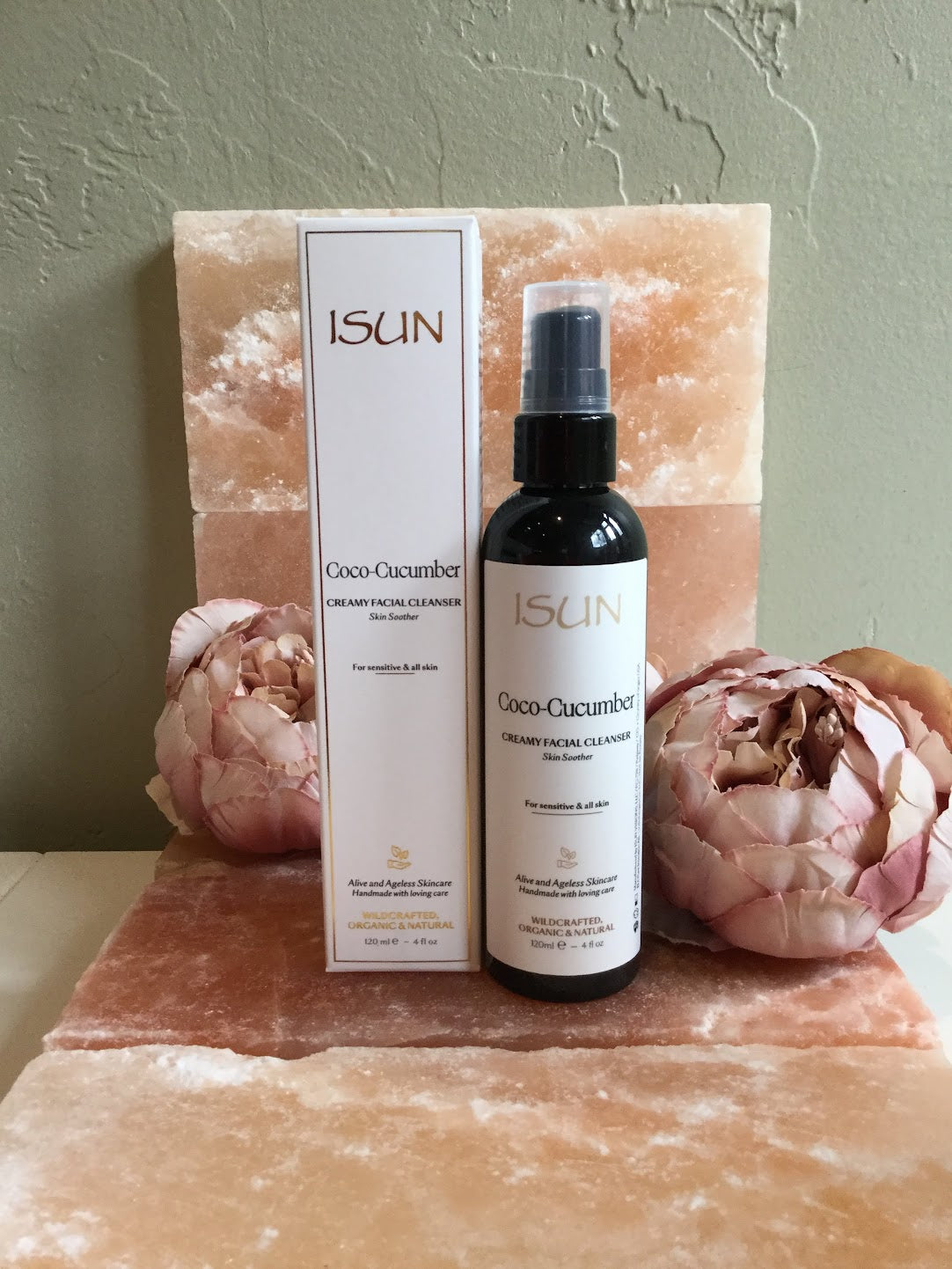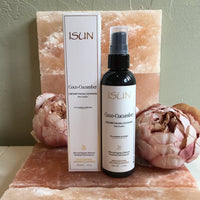 ISUN Sapphire Cleanser (Previously Coco-Cucumber Cleanser)
ISUN's silky, essential oil-free, light creamy cleanser with cooling coconut oil and soothing cucumber, gently, yet effectively cleanses even the most sensitive skin.
Pure organic aloe vera juice infused with calming calendula, lavender, chamomile, and rose flowers, helps hydrate and give skin a soft, calm appearance. The sulfate-free, ultra-mild surfactant (cleansing agent), called polyglucosides, is derived from natural, renewable raw materials and is biodegradable. 
Polyglucosides result from a reaction between coconut/palm oils and plant starch/sugar and effectively remove dirt and impurities without irritating or stripping the skin of its natural oils. The natural fresh fragrance of virgin coconut blended with cucumber is a delicious delight to the senses.
Coco-Cucumber facial cleanser is ideally pH balanced (5.5-5.6) to naturally support the integrity of your skin's acid mantle and moisture barrier function against contaminants and to help maintain your skin's natural oils.
Wonderful for all skin types. Especially recommended for sensitive skin - including infants and young children.
Apply 1-2 pumps to damp or dry face and neck and gently cleanse. To remove make-up, cleanse two times.
For a cleansing exfoliation, blend in about 1/4 tsp of ISUN Rhassoul-Crystal Face & Body Exfoliant powder to your cleanser, then cleanse damp or wet skin in circular movements for about 1 minute to optimally exfoliate the skin's surface while removing impurities.
- We ship everything via UPS Ground. 
- We charge you exactly what UPS charges us.
- We have a shipping calculator on our cart page.
- We ship Mon-Fri.
- Orders received by 9am MST Mon-Fri will go out within 2-3 business days of order date. All weekend orders are processed on Mondays.
- Please contact us at info@purebeautytelluride.com for express shipping options.
- At this time, we do not ship internationally, only U.S.
- For information regarding our returns/refund policy, please visit our Terms & Conditions page.
We have a 14-day return policy, which means you can request a return within 14 days of receiving your item. To be eligible for a return, your item must be unused and in its original packaging, and it must be in the same condition that you received it. You will also need to provide your order number and the reason for the return. To begin a return, please email us at info@purebeautytelluride.com. If your return is accepted, you must supply your own shipping label for the return shipping back to us. Items returned to us without first requesting a return will be refused. If you have any questions about returns, please email us at info@purebeautytelluride.com. A 20% restocking fee will be deducted from your refund for products returned without reason. The restocking fee is required because we do not resell returned product because we cannot guarantee its quality or freshness. Opened product returns or refunds are not accepted unless the product is deemed defective. If a product is found to be defective, a replacement will be sent along with a return label. If you do not return the original product, your credit card will be charged for the additional product.